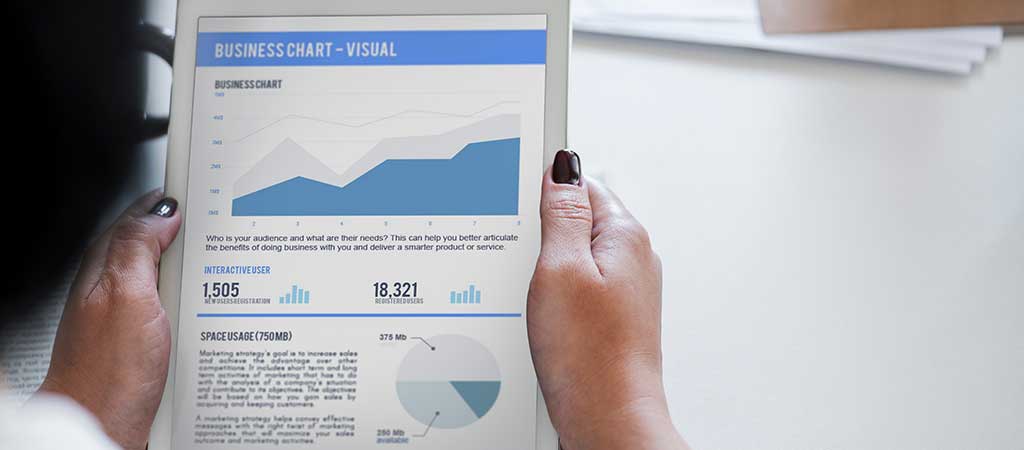 How Project Management Software helps drive ROI and helps in Business Growth
Productivity and efficiency are two major assets of a growing business that is performing exceptionally well. Managing the projects in the organization can boost both productivity and efficiency. Project management allows an organization to use the optimum set of input to generate productive output. According to an article published in Wrike 89% of high performing companies value project management 81% actively engage sponsors, 57% align projects with business strategy. So, the importance of project management in attaining organizational growth cannot be denied.
Getting your value for money and return on investment with Project Management software
Project Management software is now a must-have for all organizations irrespective of what type of industry you belong to. It helps to give you a set interface for all your teams and projects on one platform. However, there is a monetary hold on your business as there is investment involved – investing in the software.
There is a variety of cloud-based project management software ranging from small businesses to enterprises from $19 to $1000. It might seem expensive. However, they're truly a boon for managing the business, and that's why here are the ways to get the value for the money and time you invest in one.
Time saved is money earned – Of course, there is a learning curve in understanding how project management software works, which might take a little time for your employees to get the hang of, but eventually they save time by time tracking, invoicing and improving the process. While you could have had your project manager develop more excel sheets on tallying the tasks and time track for every employee on your team, the project management tool does it seamlessly. The software can let them work on more productive tasks. In fact, the project management software helps the team collaborate better.
Related: "Understanding CRM, ERP & Project Management Solutions"
Benefits of Using Project Management Software For Your Business
Better Project Estimation
Project Estimation and planning is an important task in an organization, and it is crucial because it keeps the business to go on with budgets that help generate valuable profits along with all the other costs involved. It deals with standardizing project management and sales and helps in generating quotes for projects.
Key Take Away– Allocates Budget and accomplishes the project in the targeted budget.
Better Resource Scheduling
For any organization's structure, there will always be a limitation to the resources available at the time that they are required. Resource Capability assessment helps you analyze the time you need to deliver the project, improving the consumer service and meeting their expectations. If you are able to schedule your resources, you can give your consumer the feasibility and scope of your project – aligning the tasks and the resources available with the timeline.
Key Take Away- Optimum resource utilization and high customer satisfaction.
Lower Project Risks
Project Management tools help you manage risks proactively. Before project management tools actually came to life, there were times where we had to work on a multitude of excel sheets and analyze project risks. Now you can directly understand your project risks visually without all of the data crunching and analysis. With better risk management at every step of product delivery, you are well equipped to serve your consumers, and earn profits for the organization as well. This leads to a greater return on investment, as the money saved is money earned eventually!

Key Take Away- Stepwise Risk Analysis to take necessary action and make project profitable.
Progress Status Tracking
With all the trail emails and phone calls to ask each of your team-members where they are at their tasks, it became a tiring process and often untimely, as you never knew when you could expect your teammate to respond. Project management tools have a built-in status update that makes sure you are on track with every minute that is spent on the tasks, and how far have you reached on the project. This also helps you estimate a final timeline for your project. Carrying out a project review and a status report has never been easier. Using these tools, you can give your stakeholders – sponsors, head of projects and end-consumers a clear picture of the project prospects.
Key Take Away- Tracks the progress and updates the status to all stakeholders.
Reduce Billing Errors & Cost Control
Project Management tools are equipped to automate the billing of your hours' products, and services, providing you accuracy – with which you can improve your cash flow by maximizing revenues and reducing billing errors. This works with basic billing as well as complex ones. The project budget is an important task as well; generating one can be a daunting task. The project management tool enables you to create budgets from your plans and estimates and ensures monitoring them. So whenever there is a discrepancy, it is noted, and it gives a clear picture of your actual budget and planned the budget and helps to create financial projections for the future projects.
Key Take Away- Keeps track of the Finances, by creating, and monitoring the budget. Also automates the billing, so no manual errors. 
A Better Sense Of Your Organization
Organizations are driven by performance, and we need to evaluate performance after every important project to see if we are fulfilling our purpose, what we need to build or do, and what are the future prospects of work. Reports and analytics feature on project management applications give a clear picture of the organizations' present and future. A good analysis of strategies that have worked and the ones haven't, and moving forward, how we can make things better – that is also an important insight which is invaluable and is a big return on your investment.
Key Take Away- Analysis of the performance and also identifies the non-value steps and eliminates them to generate higher ROI
<span">Project Management Software is the need of every business to be successful and so choose the right one for your business and get started to enjoy the return on investment. So what are you waiting for?